Sectional overhead doors have an almost limitless variety of applications offering the highest degree of insulation and versatility.
Features & Benefits:
Insulated Sectional Overhead Door panels have a thermal performance that is greater than required by Building Regulations.
Windows can be installed in single or multiple panels.
Panels can be prefinished in an extensive range of colours and materials.
Doors accidentally damaged can be easily repaired using replacement materials and components.
Insulation is afforded to the whole door area – even at joints.

Engineered for Strength & Versatility
A number of track arrangements are available dependant on the headroom available and your preferred design, we will always offer our opinion on the best arrangement based on your specific needs and building design our vast knowledge of sectional door installations means you can be confident that your installation will be the best that can be achieved.
Sectional overhead doors have numerous safety aspects including cable break device, spring brake device emergency stop device to protect the users.
The doors can be supplied with a range of vision panels options from one to fully glazed.
The exterior face of the doors come with a polyester finish and 20 colours are available from the standard range others are available on request.
Door Panels
Each 610mm x 40mm thick panel is formed from two 0.5mm galvanised steel facing sheets, bonded together with a high density, fire resistant, CFC-free foam core. Top panels are trimmed to suit the opening height. Inside facing sheets are stucco-embossed with polyester finish or smooth with Plastisol finish, in colours from our standard ranges.
Panels can be factory painted on one or both sides to any RAL or BS colour. The tongue and groove joints have a factory-fitted compressible weather seal. U-value, allowing for panel joints, is 0.60W/m2K. Rubber weather seals are retained in aluminium extrusions on the top and bottom panels.
Tracks and Hardware
All tracks, support angles, hinges and roller brackets are manufactured from heavy gauge pre-galvanised steel. The track arrangement is designed to suit project requirements. A PVC weather seal is fitted to each vertical track assembly. Standard 2" nylon guide rollers give smooth, quiet operation. A galvanised steel shootbolt is fitted as standard at one side of the door. Push-up doors have a lifting handle fitted in the bottom panel.
Counterbalance
The fine balance of each door is achieved by tempered helical springs carried on a bright steel shaft which is mounted in self aligning sealed ball bearings, secured to the building structure over the opening. The weight of the door is carried by two aircraft-quality steel cables, wound onto a cable drum mounted at each end of the shaft.
Manual / Electric Operation
Doors up to 12m2 can be push-up operated. Over this size, manually operated doors are supplied with a chain hoist with reduction gears and zinc plated hand chain. Standard electric operation includes a 3-phase operator with push button control and low-level emergency hand chain.
Options include
Integral hinged personnel access door with cylinder lock, lever handles and overhead closer.
Double glazed acrylic windows.
Inside / outside key-operated lock.
Special electrical equipment (eg single phase operator, safety devices, induction loops, radiocontrol etc).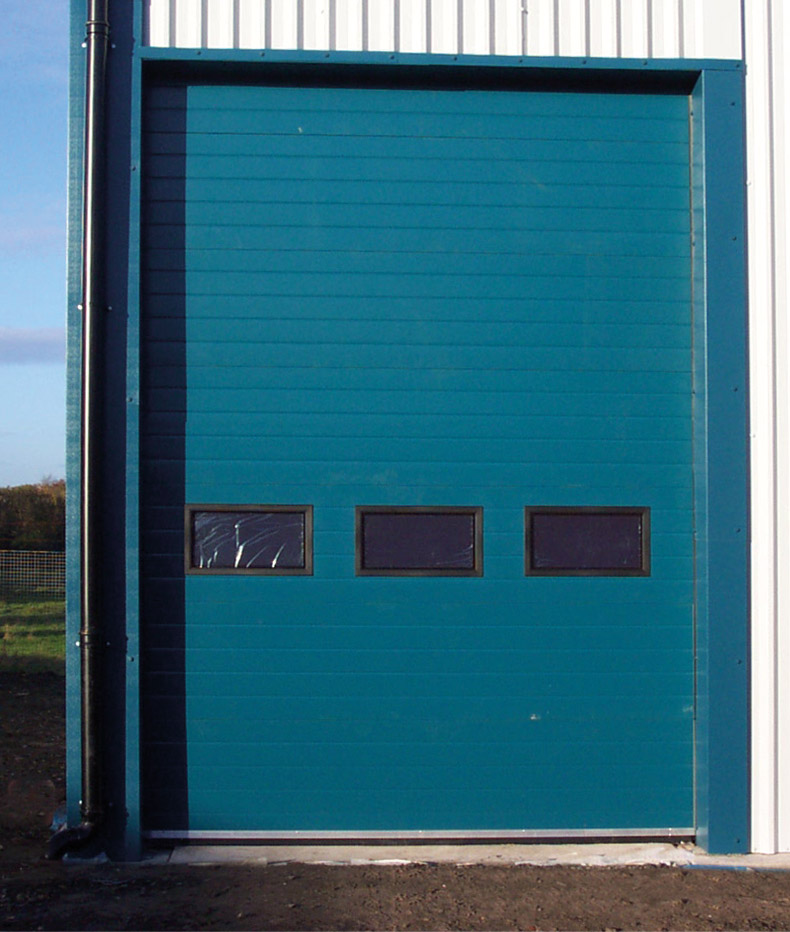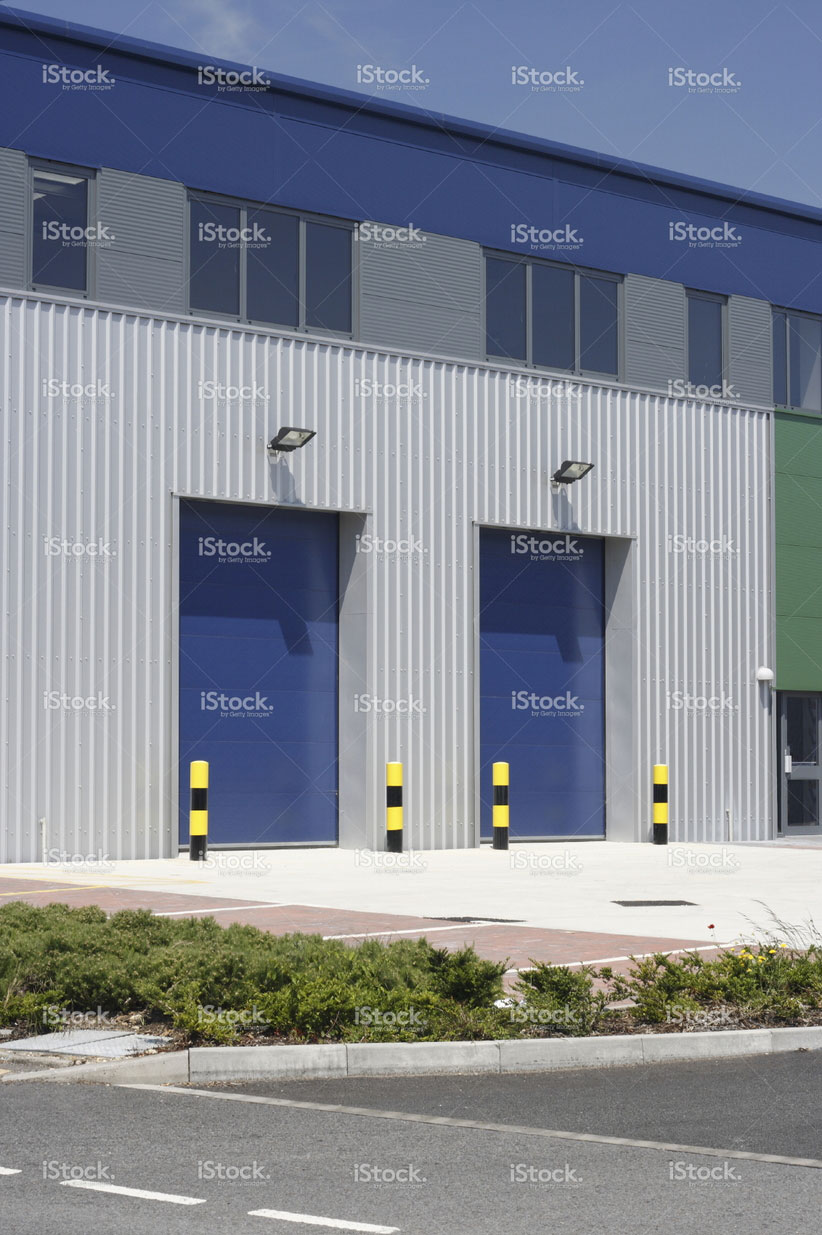 Our Range of Doors & Accessories