Where heat loss is a primary concern an insulated shutter is the obvious choice, Doortek Solutions offer two exceptional choices.
Quick Specification:
2 x 0.5mm Galvanised Steel Facing Sheets.
High Density, Fire Resistant, CFC Free Foam Core.
Stucco Embossed with Polyester Finish or Smooth with Plastisol Finish.
Can be Factory Painted on One or Both Sides to Any RAL or BS Colour.
PVC weather seal is fitted to each vertical track assembly.
Galvanised Steel Shootbolt Is Fitted as Standard.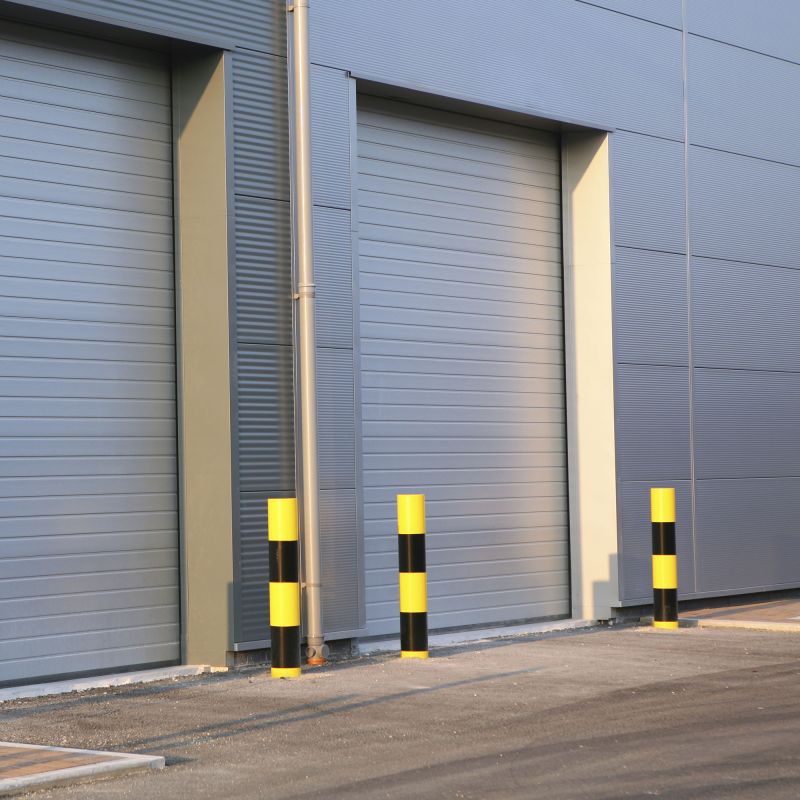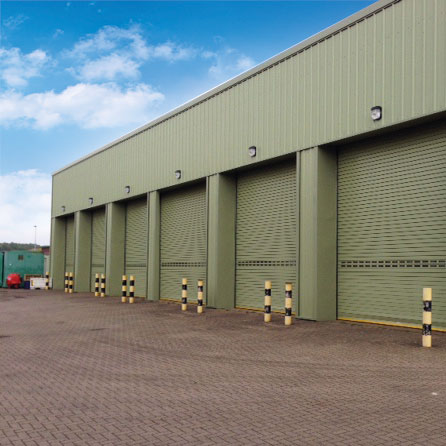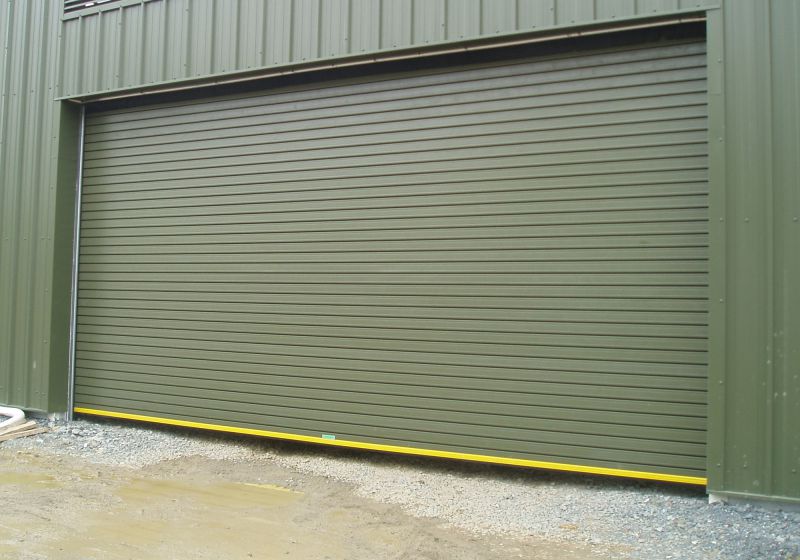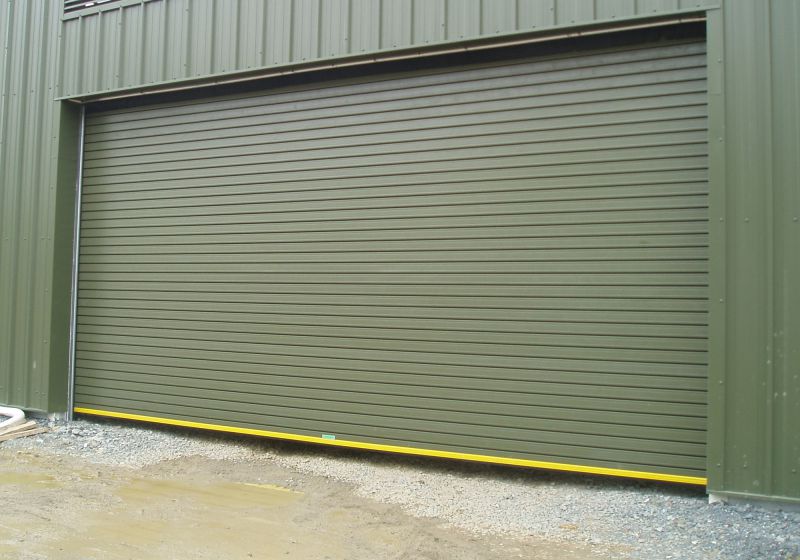 Weather Resistance & Strength Combined
The Shutter allows maximum use within the building because there are no back tracks, as is the case with a sectional overhead door, therefore you can store right up to the doorway with pallets, potato boxes etc.
The twin skin design makes the shutter extremely strong and wind resistant in fact we have installed many shutters throughout the UK that are 12 metres wide by 6 metres high with no wind problems.
The shutters come complete with a bottom rubber seal and brush seals to the guide rails and the soffit thus providing an all round seal and insulation.
The guide rails are fully galvanised as is the curtain area.
The curtain area can be also provided with a Plastisol finish (see the colour chart) or a powder coated finish to the standard RAL range of colours. Due to the design of the twin skin shutter you could, if desired' have each 100mm deep lath different colours or the outside different from the inside indeed the possibilities are numerous.
The shutters can be provided either hand-chain operated or power operated.
Casings
A pre-galvanized sheet steel casing can be provided to the coil at the head of the opening. We would always recommend pre-galvanized casing where a door is fixed to the external face of the opening; likewise, pre-galvanized motor covers where electrical equipment is fixed outside and subject to the weather.
Plastisol Finishes
Shutter curtains can be made available from HP200 British Steel standard range of Plastisol colours. Plastisol finish being to the external face of the shutter curtain only. Standard colours being readily available are Van Dyke Brown, Merlin Grey, Goose Wing Grey, Mushroom and Poppy Red.
Power Operation
An electric motor unit, suitable rating, would be mounted at high level to the gear end of the bracket, the motor being complete with controlling limits, brake unit and emergency hand chain facility. A standard starter unit would also be provided with raise, lower and stop buttons. All electrical equipment would be to suit 380/415 volt, 3 phase, 50 cycle supply (single phase equipment also available).
Electrical equipment to consist of motor with controlling limits, starter unit with raise, lower and stop buttons, all to suit three phase, 380/415 volt, 50 cycles supply. All electrical equipment comes in pre-wired form which Doortek Solutions will commission using our own temporary power source. All other electrical installations are the client's responsibility.
Site Installation
Where we are contracted to supply, deliver and install the shutter unit, this on the basis that the opening is complete to agreed detail and is clear and safe to allow installation to proceed in keeping with the safety policy. The client to provide a suitable power supply for hand tools to effect on site drilling. We do not allow for any builders work or modifications to the structure.
Powder Coat Finishes
Powder coat finishes to shutter components in standard RAL or BS Standard colours are available, also special colours if samples are aprovided for us to analyse.
Our Range of Doors & Accessories